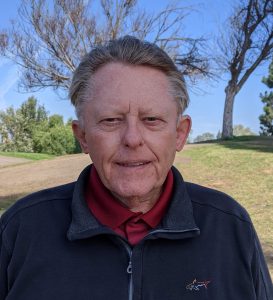 Ray Welch
Happy New Year to the members of Triple S Seniors Golf Club.
Thank you for renewing your memberships and participating in the on-line voting for your Board of Directors. We still have the VP and Away Tournament Chairman spots open for anyone that wants to help with the club.
A big thank-you to our departing board members, Roy Bernhardt; VP and Dave Saine; ATC.  Roy came back on the board last year to assist me as first-time board member and President.  His vast knowledge from a number of boards and as a past President was immensely helpful to me.  Thanks again Roy!  Dave ran the Away Tournaments for a number of years and did an exceptional job. Even when the pandemic shut us out from many courses, he was still able to get a few booked. Thanks for your persistence and hard work. Best of luck in Virginia.
A special thanks to the returning board. I look forward to working with these dedicated unselfish guys that keep our club running. Without them, there is no club.
Last year at this time we had no idea when or if we would play as a Club again, we got started in late April, followed all the pandemic protocols and resumed to a more normal golf experience in late summer.  This year we hope we'll be able to continue on our current course with no interference from the pandemic. I plan to have the Presidents Cup Tournament in early spring and then get back on schedule in August for the Club Championship.
I'm certain you have seen a number of changes and improvement on and off the course. Ken Blidley, the General Manger, told me that the pandemic was a financial success for La Mirada Golf Course. They plan to dedicate large sums to get the club house and course back to where one would have a more enjoyable experience. The snack bar and bar/lounge area will be painted and new flooring will be installed. The plan is to get the bar/lounge open and operational again.
Ken hired a new superintendent and one can already see the improvements on the course. There may be a number of areas under repair, but the inconvenience will be worth it for better fairways. Some of the bunkers have new sand and if not for a labor shortage the remaining would also.  He assured me they have plenty of sand but limited manpower.
As we begin 2022 let's hope for only positive changes and lower handicaps. Stay safe, stay healthy and lets play golf
Ray Welch