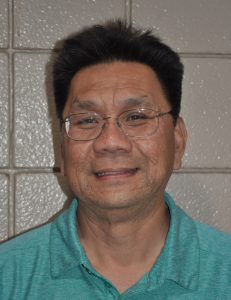 George del Carmen
If you know of someone who would be interested in joining Triple S, please print the form and offer it to the perspective member.  Effective 1/14/22, Covid vaccination is a requirement for new members.  Proof of vaccination may be required.
 We have 113 members as of 10/05/22
Click on Membership 2023 form below and print the form. Write your information on the form, attach your check for $70.00 and mail to the address below which is also found on the membership renewal form. 
Please make your check payable to: Triple S Seniors Golf Club. 
Mail to:
George del Carmen
15518 Illora Drive
La Mirada, CA 90638
For any questions, call George del Carmen at 714-458-2793 or send an email to membership@TripleSseniors.com
Click on this link to view or print the New Member Frequently Asked Questions.  NEW MEMBER FAQ 
We encourage you to invite guests to play so they may see how much fun we have and possibly become members.
NEW MEMBERSHIP FEE IS $70.00 for the first year. 
THE MEMBERSHIP FORM MUST ACCOMPANY PAYMENT. 
CHECKS MUST BE MADE PAYABLE TO:   TRIPLE S SENIORS     
         SEND TO THE ADDRESS ON THE MEMBERSHIP FORM.
Click on this link to print Membership form:  Membership Form 2023
SCGA is offering multi-club rebates for members who joined multiple SCGA clubs and therefore paid for multiple SCGA memberships.  Each club pays SCGA $36 each year for every club member.  If you joined two clubs, you ended up paying SCGA $72.  So, SCGA will rebate you so that the total you ever pay SCGA is $55.  To apply for the rebate, go to: