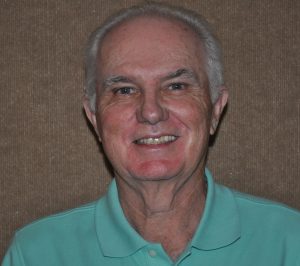 Bill Baker
Board Meeting : May 17, 2022 @ 4:00PM
President : Ray updated Board on status of President's Cup now down to Final Four Golfers = Paul Sandler will be playing Jim Bardos and Darrell Gamber will be playing Bill Power on 5/25/22.
Secretary : Bill didn't have anything new, except congrats to Paul on making President's Cup Final Four.
Treasurer : Herman said Club Financial Status = All OK.
Membership : George brought up need to Revise Membership Form to Add New Members DOB (Date of Birth), which is required by SCGA for new members.  He also went thru the Review Process which includes : Age Qualification of 50, Handicap currency, GHIN Registration, Application fee clearing, One round pairing with Board Member to review Club Rules, Vaccination Status, and All Applications start and end with Membership Chair.
Note: New Member Applicant can play as a Guest during application review.
Handicap Chairman :  Neil has been acting as Temporary Away Tourney Chairman.  After checking with several courses, he has been unable to get any course to allow us to play at a reasonable price this year. He will keep looking.
Home Tourney Chairman :  Dennis mentioned that any new Member needs to have existing Handicap or will get one after 3 Rounds Played ( Don't need to be All Played at La Mirada ). Golfer won't be able to Play in Prize Fund until Handicap is established and membership application is fully  processed.
Communications Chairman : Paul brought possible Member/Guest Tourney to encourage New Members.  We need to verify Current Guest Names and see if any of them want to join our Club.
Ray brought up Guests Need to be Vaccinated and Bill verified that not all Guests need to be over 50 to play.
New Business : Ray brought discussion on Member-Attended General or Annual Meeting by doing a Shotgun Start. He will get with La Mirada Golf Course, General Mgr. to see if possible and do a Cost Evaluation.
Next Board Meeting scheduled for Tuesday 6/21/22 @ 4pm.
Meeting Adjourned at 5:15 PM
Respectfully Submitted
             Bill Baker, Secretary