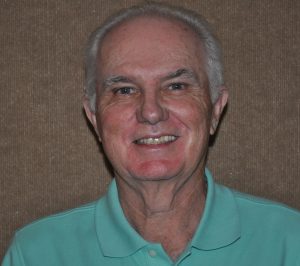 Bill Baker
Meeting Called to Order @ 7:00PM by President Ed Walsh
Flag Salute lead by President Ed Walsh
President Info:
Ed passed out Club Championship Trophies & Pay Out Envelopes to each of the Flights :
Flight A = 3rd Pl. Roy Slick, 2nd Pl. Tom Anton, 1st. Pl. Syed Wajid
Flight B = 3rd Pl. Darrell Gamber, 2nd Pl. Fred Dear, 1st Pl. Steve Bedolla.
Flight C = 3rd Pl. Bob Dort, 2nd Pl. Jim Leger, 1st Pl. Kevin McGonnagle.  
Flight D = 3rd Pl. Bill Baker, 2nd Pl. Pete Angelus, 1st Pl. Dave Rush.
Flight E = 3rd Pl. Pete Azurin, 2nd Pl. Tom Corwin, 1st Pl. Dave Rodriquez.  
Club Champion= Paul Dragieff.
1st Place Winners received a Trophy and $ 100.00,
2nd Place Winners received $ 50.00,
3rd Place Winners received $ 25.00.
Club Champion received a Larger Trophy, $100.00 and will represent Triple S in the Champion of Champion's tournament.
Ed thanked all the past Board Members for their dedication to the Club.  He nominated the following Board Member Replacements:
Dave Saine to replace Dave Rush as Away Tourney Chairman,
Kevin McGonnagle to replace Jim Dyerly  
Ed asked for Members to Approve above Board Member Changes and took a Vote to Confirm Board Changes for 2020 Year.
Ed also advised the Membership that we need a replacement for Tom Conlin as Vice President.  Tom has already moved to Arizona.
Vice President Info:  Open Board Position
Secretary Info:  Bill Baker had nothing new for members.
Treasurer Info: Herman Whitfield said Bank Balance as of 11/30/19 = $ 3,361.00 minus Club Championship Cost of $ 341.00.   With remaining bank balance, the Club will cover Green Fees for the 12/18/19 Home Tourney.
Hospitality Info: Dave Saine said that recently 3 Members have been hospitalized= Don Eschbach ( Knee Operation ), Dave Rosales ( Major Heart Surgery ), and Ray Welch ( Cancer Surgery ).
Away Tourney Chairman: Dave Rush said that December Tourney is at Los Coyotes on Monday 12/16/19 is starting at 8:00AM with 48 Golfers and Cost is $ 62.00.  Dave Saine announced that Jan. 2020 Away Tourney will be at Navy Course in Long Beach on Wed. 1/22/20 and Cost is $ 65.00.
Home Tourney Chairman: Dennis Borla thanked everyone for calling or texting when they were unable to play.  He also stated that beginning in Jan. 2020 the Prize Fund Fee will be changed from $ 8.00 to $ 10.00 per Golfer to make it possible to pay out more places at each Home Game.  He advised everyone that for tomorrow's Home Tourney the Course Mgmt. has made 90 Degree Fairway Rule on Holes # 6, 16, and 18 due to the affects of recent rains.  Also please don't drive into any Roped Off Areas and note that we are playing Winter Rules of Lift ,Clean, and Place up to 6 Inches no closer to Flag when in the fairway.  You can hit from the roped off areas, just don't drive the cart there.
Rules Chairman: Jim Dyerly was on vacation.
Membership Chairman: George Del Carmen said we have 3 New Members since October and Total Membership is 118 as of today. Unfortunately on 1/1/20 we will only have 101 Members due to 17 Members that didn't Renew Membership ( due to moving out of the area or for health issues ).
Handicap Chairman: Jerry Abbott said that in 2020 we will be more strict on correctly filling out score cards and posting properly.  The Handicap Committee will be advising members of violations.  Due to all the changes starting January, there will be a 2 week period of only warnings for scorecard and posting errors, and then failure to turn in a correct scorecard or posting errors will result in a DQ.
Website Chairman: Paul Sandler waited till after the meeting concluded to do Presentation on the World Handicap System, explaining all the rule changes beginning January 1.  It is imperative that all members check the Handicap Printout Dennis provides at the sign in table because all Handicaps will change starting January 1.
Old Business:  None
New Business:  None
Birthday Drawings:  Oct.= Jack Robertson, Nov.= Bill Power, Dec.= Neil Thomas
50/50 Drawings:
1) Kevin McGonnagle= $ 30.00
2) Fred Dear; $25  
3) Ed Walsh
; $25
4) Mike Bettancourt
; $25
5) Paul Dragieff
; $25
Bill Baker announced that we had a good turnout of 32 Members for this General Meeting and hoped this could continue, since previous General Meeting only had 3 Members and the rest Board Members.
Paul Dragieff suggested the Club buy drinks at General Meetings as way to get Members to come to meetings.  This request was discussed and the Board decided to take it ensure the treasury can handle this at future meeting.
Thank You to Dennis Borla who stepped up bought a round of drinks Out of His Own Pocket all Members attending this Meeting.
Meeting Adjourned @ 8:30PM
Respectfully Submitted by Bill Baker, Secretary